A good getting-back together story~
This was a fast read for me. It felt as if I was on a race. I finished it under two hours. Why? It's because I wanted to get to the bottom of their situation right away.
The plot was kinda new to me. I think I've never read another amnesia book like this. What happened? Hmmm.. It was all fast.. in a good way, sort of.
✹How would you react if suddenly, all you remember is a life from 3 years ago?

✹What would you do if you find out that you've been a jerk to everyone for that period of time? Plus, you're engaged to some uppity girl who sucked the goodness out of you.


✹How will you feel if suddenly, the girl who was so in love with you yesterday (well, in your mind at least, it was just yesterday) can't even look at you now?
Yes, that's what Sam experienced. It's weird reading about his accident and how he can only remember things from three years ago.
It was totally surprising that I liked it. I mean, I usually don't go for that fast-as-hell stories. However, I was totally hooked with Sam's journey to remembering. I wanted to know the things that happened to Lil and him and I wanted them to be okay. Eventually, they got on to it and secrets started spilling. Even the support characters were pretty interesting, especially the two gay friends. ヅ
I could've given this a five if only everything didn't happen so quickly:
✴They got back in each other's arms FAST (Just days after Sam got out of the hospital)
✴Sam found out the reason for their separation FAST
✴Sam also got his memory back FAST if I may say so!
✴Everybody forgave his previous a-holeness pretty darn FAST!!!
Anyhoo.. they still had their happy ending so I guess that would do.
Oops!!
One last thing!
Lil broke the kiss first. She cradled Sam's face in her hand, studying his face. "I thought you were going to ask me to marry you," she said. There was a hint of sadness in her voice.
The only thing Sam could do was smile. "Oh, it's coming. I'm not waiting this time," he said. "I'm thinking it'll happen on our trip. Maybe in the security line at the airport or," he said, his voice dropping to a seductive whisper, "when I make love to you again. The possibilities are endless." His grin turned wicked. "Either way, it's going to happen this time. You and me? We're in it for the long haul."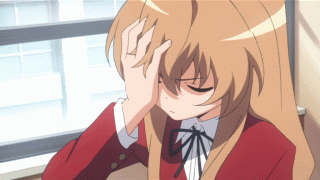 DUDE, JUST GIVE HER THE FRIGGIN RING AND GET OVER IT!!! YOU'VE WAITED LONG ENOUGH!

~Yeah and let me read how you propose!